Attendance Management System In Vadodara, Dehradun
Attendance Management System In Vadodara, Dehradun
The attendance management system has been in use for a while now. However, not every software is as smooth as ProEMS. Several other systems are quite complex, and this complexity gives birth to several questions in the users' minds.
Firstly, what does a student attendance management system mean? It is an online system that helps teachers not only to mark the attendance of the students but also to keep records of the same. Hence, no need for keeping and maintaining those attendance registers anymore.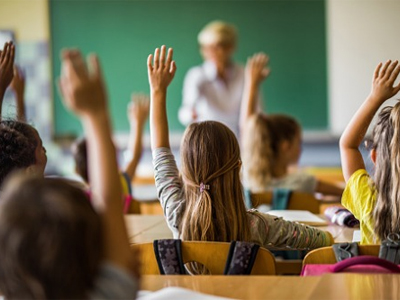 Types of Attendance Management System
So, what are the types of an online attendance system for students? And, how do you select something that fits your bill the best? We have answered everything. Keep reading.
1. Timesheets: Timesheets can be used to mark the presence of the students. Also, the things like in-time and out-time can be tracked with a timesheet. Teachers can then get detailed reports and provide the same to parents and authorities whenever required. Timesheets have been an effective option when it comes to attendance management and has been widely used for a while.
2. Online Portals: There are several web portals available that help you to mark the attendance of the students, and keep the track of the same. Just some linking, some technical knowledge, and you are good to go with using the online portals.
3. Applications: There are numerous student attendance app options that you can use to mark attendance and keep records. These apps are easily available on the app store. You can download them, install them, and use them with ease.
4. Biometric Attendance: Biometric attendance is another widely used attendance management system. Anything like the smart card or digital thumb impression can be used to mark attendance. Even biometric attendance can be linked biometric Attendance to the mobile application, where the attendance history will be captured, and the records will be maintained. It will make the extraction of records quite easy for teachers, authorities, and students too.
Key Features Of Online Attendance Management System
Checkout some of the major features that the student attendance system offers below.
1. Managing Timetable: Efficient timetable management has been a tedious task for organizations for a while now. However, class attendance software can make it easy considerably. Any small change in the timetable and the concerned person will be notified on an immediate basis. Hence, no chances of hassles at all. Several apps like ProEMS offer an instant notification feature that makes sure that the person is notified as soon as there is any change in timetable.
2. Attendance Management: Maintaining those registers for the entire year is a bit difficult. Teachers have a lot to do. The online attendance management system can eliminate the need for those registers and hence digitize the entire attendance system. It would help both, teachers and authorities to keep track of attendance rather than checking in registers every time.
3. Exam Management: Teachers can upload the examination schedule on the attendance management system and students can access the same. Hence, the examination records will stay organized and nullify every chance of confusion.
4. Instant SMS: Most online attendance management system allows sending instant SMS to the parents. Hence, you can the parents in the loop and let them know things like the attendance of the student, the progress, etc.
Now, what makes ProEMS the best online attendance portal in Dehradun, Vadodara, and all over India? We have some concrete answers to this question. Do check them out.
1. Our system is accurate. Accuracy has been a major issue when it comes to attendance management, and we have made sure that we cover this base efficiently.
2. ProEMS comes with proven success. Our system has been used by numerous mighty institutes, and hardly anyone has complained. Hence, our strong portfolio gives you another reason to trust us.
3. We are backed by a strong customer support team. For any sort of issues, our team will be quick to provide technical support and resolve them in no time.
4. ProEMS isn't only about attendance management. It comes with multiple applications, and each of these applications eases education management considerably for the organization.
Frequently Asked Questions
ProEMS comes with a built-in module that allows you track student attendance with ease. Just visit the portal and click "Features". You will see a list of features on the next page. Here, select "Attendance". As soon as you select it, the next page allows you to check student attendance by entering some basic details.
Firstly, an attendance management system reduces the manual work for both, students and teachers. Hence, teachers can teach with more efficiency, and students can study with more focus. With an attendance management system, the issues like class bunking come to zero. It automatically improves the performance of the students. An online attendance management system, if chosen correctly doesn't only simplify the attendance management, but simplifies the entire education management too. If you are looking for the best classroom attendance software in Dehradun, Vadodara, or anywhere in India, you can count on us to do the job right. To know more about ProEMS, call us at
+91 8077598757
or send us an email at
hello@proems.in
.